We've all been there before. Your car's gas light has just turned on. You could stop to get gas, but you could also put it off until the next time you go out. You may have lived out this exact scenario dozens of times. However, you may not realize how damaging and dangerous this can be. Continue reading to learn why you should stop driving on an empty gas tank right away.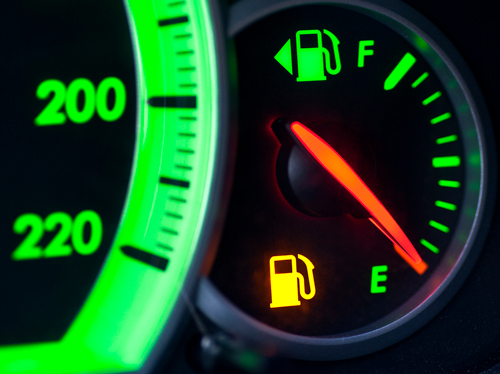 Reasons to Stop Driving on Empty
You May Damage Your Car
The first danger of driving on empty is to your car. Several different essential parts can be damaged by continuously driving with low gas. The first is the catalytic converter, which is a part of your car's fuel system. When you drive on empty, you run the risk of stalling out. This can be very damaging to a catalytic converter and may ultimately make you need to replace or repair the part.
You may also cause damage to your car's fuel pump while driving on empty. The fuel pump is in charge of regulating and delivering gas to your car's engine based on its being used. It is submerged in fuel to keep it cool. When driving on empty, the pump loses its source of cooling. This can cause it to overheat and even fail. It's another example of a costly car repair that could result from failing to keep your gas tank full.
Your Fuel Gauge May Be Inaccurate
We understand the inclination to think that you know your car, and know when it will run out of fuel. This kind of thinking can be dangerous because it substitutes certainty in a situation that calls for an estimation. 
Experts have conducted numerous studies that have shown fuel gauges are more of an estimate than an accurate prediction. If your car tells you that you can drive 20 more miles before stalling out due to low gas, don't take that as a sign that you're fine to continue driving without filling up.
Instead, make a conscious effort to fill up your gas tank right away. The last thing you want is to run out of gas in Houston's busy intersections or on the highways. Doing so is dangerous to you, your passengers, and the other cars on the road. Why take that risk when you could fill up your tank and avoid the issue entirely with a detour that lasts only a few minutes.
Avoid Running Out of Gas By Following These Tips
We recommend always having at least a quarter tank while operating your vehicle. It would be best if you also filled up before taking a long drive to avoid the risk of running into traffic and out of fuel. When you do need to fill up, don't drive around looking for the best price. Instead, pull over to use your phone's GPS to find the top stations in your area. Additionally, you can make the gas you do have last longer by staying between 35 and 45 while driving, as well as by rolling up your windows.
Northwest Auto Center Fixes Car Problems Related to Driving on Empty

 
We don't blame you for forgetting to fill up your tank or trying to make that last little bit of gas stretch as long as possible. Although this isn't a good idea for the reasons discussed above, drivers often let it happen anyways. If your car has an issue related to driving it on empty, give Northwest Auto Center a call. We're located in Houston, TX, and are happy to provide your car with the maintenance it needs to continue functioning properly for years to come.