Northwest Auto Center: Houston's

#1

Choice For Auto Repair & Care
With over 30+ years of service and 1,000s of cars serviced, NW Auto is the most trusted and reliable vehicle repair shop in Houston.
Why do so many people refer friends to Northwest Auto?
We offer the services you need at a price you can afford.
Complete Engine Repair and Diagnosis

Suspension, Steering and Chassis service

Drivability Problems and Diagnosis Therein

Differential Service and Repair

On Board Computer Diagnosis and Repair

Automatic and Manual Transmission Service and Repair
Minor and Major Car Repairs

Electrical Service and Repair

Airbag Service and Repair

Fuel System Diagnosis and Repair

Driveshaft and Axle Repair

Cooling System Diagnosis and Repair

Radiators, Hoses, Belts, etc.

Charging (Alternator) and Starter Service and Repair
Free Women's Car Care Seminar!
We believe knowledge is power…and cars are not just for men! At Northwest Auto Center our 'Knowledge is Power' seminar teaches you the basics about your vehicle. Routine maintenance, general ongoing car care, safety tips, and troubleshooting minor problems are all part of the 1 hour and 30 minute free seminar.
Don't let shady automotive stores take advantage of you! This brief seminar will give you the confidence and knowledge you need when talking to any mechanic about your vehicle. Just add your email to get on the wait list and be notified of our next event!
Your One Stop Car & Truck Mechanic
You are in good hands. We provide all mechanical repair of cars and trucks (minus tires and state inspections).
Awesome Clients & Counting
Est. $$ Our Clients Saved With Us
Tools Worn Out, Used, or Lost
Customer Reviews: We Love Our Customers (And Their Cars), And They Love Us.
We are dedicated to honest and reliable service. But don't take our word for it. Here's what people are saying about Northwest Auto Center of Houston!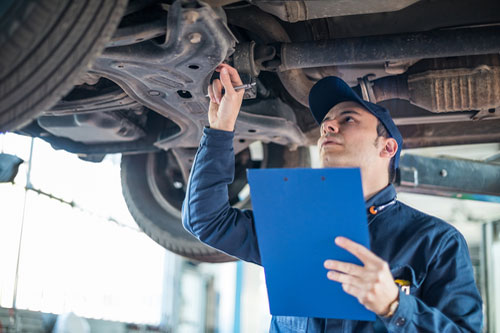 Darryl & his team are the best. New to Houston from Florida, I decided to stop in randomly one day for a broken A/C. Not only did he make sure the AC was good, everything else included. It has been a few months now & I have not had one issue. Being new to the city, they welcomed me as family & have never led me in the wrong direction when it's come to my transportation. If I had to bring my car from one side of the town to the other for him to fix it, he's a call away. Thank you northwest auto center!!
New to Houston from Dallas, TX and I has stopped here for overheating issues. Best people I worked with great communication, love the prices, definitely will be back if needed. Thank you Darryl for getting me back on the road. Check this place you guys won't regret it!
Excellent services, wonderful staff, and reasonable prices. I had been having an issue for several years with a camshaft sensor. After trying a few different mechanics who could never get it taken care of, I brought it here. Darryl was extremely thorough and detailed, keeping me posted every step of the way. He told me exactly what it would cost and what was involved. They did awesome work and thanfully the problem is finally fixed. I should have brought it here years ago.
It was great!! The service was awesome. They really know their stuff.
Hands down the best auto shop I've ever been too, the best customer service with such a friendly atmosphere and never make you feel awkward for asking questions as they will thoroughly explain. The prices are fair and explained and they always call and confirm if you'd like to go that route. Will always bring my cars here from now on. HIGHLY RECOMMEND!
My truck had been stolen and recovered and been in two Salvage yards. I really wasn't ready to give it up. It was exactly what I needed. Most opinions were let it go. I have my truck back now after it being a Northwest Auto for several weeks. Thank you again! You all have kept me safely on the road for more than two decades now!
New to Houston and was looking to have some work done to my car. I went to Autozone and they told me my battery was good that I needed an alternator. So I Google and found this company spoke with Darryl he said bring it on in. I dropped it off and told him to call me after the inspection. He did just that and he was a good honest man it wasn't the alternator it was the battery. He called me once he had everything fixed and checked out and I picked my ride up. Everything has been good ever since. I would recommend Northwest Auto Center to everyone who looking for a mechanic that cares and love what he do.
I definitely recommend this place for all mechanic repairs. I've personally had two vehicles worked on and by far one of the best shops I've ever dealt with. The front desk staff, Karen, is amazing and communicated well. She's delightful and a joy. Darryl was very professional by communicating every nut/bolt that will be worked on and always asked for approval. Things like the above mentioned make me as a customer feel very confident to continue to do business with this location. Nice, trustworthy, and hard workering individuals in Karen, Darryl, and Don.
Dozer their dog is a treat as well!
My car was shaking and having other issues I couldn't quite get fixed. Being that I just moved from Florida, I couldn't find anyone I trust as a women to fix my car without cheating me out of my money. Until I moved back to Houston, and I came to see Darryl! He has been fixing cars in my family for years even when dealerships couldn't. I highly recommend this shop to anyone with car problems! HIGHLY!
Karen, Darryl, and Don were amazing! I can't thank them enough for helping to get my baby back on the road. Darryl was honest and fair in his assessments and I couldn't be more grateful for his and Don's help. Karen is such a wonderful presence on the phone and in the office. Thank you all so much and I'm referring everyone I can.
High Integrity. Been a customer since 2009. Their work is quality.
I have been a customer at Northwest Auto for more than 25 years. I give them my highest recommendation. Darryl and his team have done everything from routine maintenance such as oil changes, battery replacement, and brake jobs, to Manufacturer's required 30, 60, and 90 thousand mile services. They have also have done repair/replace services on air conditioners, C V joints, and radiators, and evaluated transmission issues. I now live many males farther from Northwest Auto than when I first began trading there, but I travel the extra distance to get the reliable service I have always experienced.