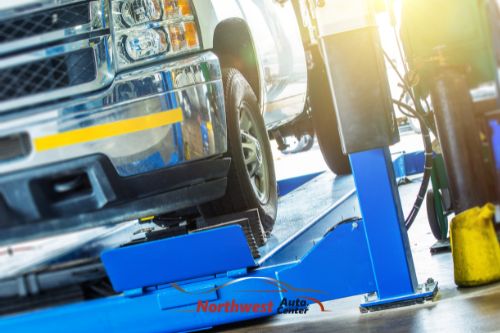 If you've been having to fight the pull of your steering wheel while making your daily commute to work, it may be time to head in for an alignment. When a vehicle is out of alignment, drivers may notice that it begins to drift to one side or another — making for unsafe handling on the road.
The question is, do you need a front-end or a 4-wheel alignment and what are the differences in wheel alignment?
The type of alignment your vehicle requires depends on whether your car or truck has front-wheel or all-wheel drive. After proper alignment has been achieved, you'll have a smoother ride that may even save you money at the gas pump.