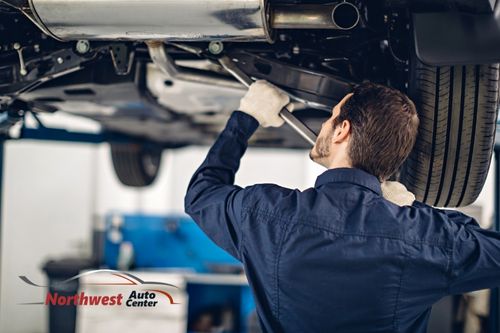 Car repair can be costly and time-consuming, which leaves many drivers frustrated. Establishing a trusted relationship with a local mechanic can be the difference between having a broken-down vehicle and one that runs safely.
Heading to the mechanic isn't always the most exciting item on the to-do list, though it's often necessary when you want the best car repair done by a professional. You can ensure the process goes smoothly by preparing yourself before speaking to your mechanic by collecting information, availability, and providing them with a tidy car to work on.
Steps to Having the Best Car Repair Experience
Before you step into your local repair shop, there are a few things to keep in mind. If you're able to, set up an appointment beforehand to ensure the best service possible. This also provides your mechanic the chance to inquire about the type of work you're needing to be done so that they can prepare more efficiently.
Communicate the Mechanical Issue
Mechanics can provide solutions to most issues that pop-up on a vehicle, whether it be that rattling under the hood or basic maintenance work on your car. If you've made an appointment for a specific problem, ensure that you have an idea of how to describe the problem to your mechanic. If the steering wheel pulls one way while you're driving or you're hearing a scraping noise when you brake, let your mechanic know so that they know what likely needs to be repaired or replaced.
Provide Reasonable Availability
Many mechanics will request you to leave your number so they can call you with an estimate for the repair work and to contact you when your vehicle is done being serviced. Sometimes, an unexpected issue may crop up during the repair work and your mechanic will contact you to explain the problem, provide a solution, and ensure the price is agreeable. Ensure you have your phone on you while your car is in the shop so you can answer the call quickly to ensure repairs can continue without any hiccups.
Be Patient With Repairs
Having an out-of-commission vehicle can be a struggle, regardless of whether it's for a few days or a couple of weeks. When parts aren't readily available and have to be ordered, this can often extend the repair time on a car. Unfortunately, this is many times out of the mechanic's hands and customers are encouraged to have patience with the situation at hand.
Don't Be Afraid to Ask Questions
Many drivers don't know the lingo that gets tossed around in the repair shop. If your mechanic is speaking in terms that you're having difficulty understanding, ask clarifying questions. It's important to understand what's happening with your vehicle, which will allow you to better care for it in the future. Your mechanic can provide useful insight on how to drive your car for many years to come.
Tidy Up Your Vehicle
Mechanics don't expect you to wash your vehicle and have it detailed before you come in for service. However, it's nice to tidy up the area that your mechanic will need to access. If there is an issue with a console component, giving the area a quick clean helps mechanics gain access to their work area. You wouldn't want to work on a car full of fast food trash and empty soda cans, so provide the same courtesy to your mechanic.
Looking for the Best Car Repair Experience? Call Us Today!
At Northwest Auto Center of Houston, we always strive to provide the best car repair experience to all of our customers. We know how frustrating it is to have car problems. That's why we prioritize open communication and working as efficiently as possible to get you back on the road.
Give us a call if we can help in any way. Our number is (281) 894-8880. We appreciate your business!