No one wants to stay in a hot car, and those living in Texas tend to get extra hot. A vehicle with a working A/C is almost a requirement for Texans. However, that doesn't mean your vehicle is cooperating.
When the A/C system isn't working properly, there are many things that can cause that condition. The most common causes are a leaking system and/or a faulty a/c compressor, followed by a faulty expansion valve or leaking line/hose and a leaking condenser. There are other causes, but those are the most common.
When it gets really hot, it can take a while for your vehicle to cool off. And it can seem like it takes an eternity.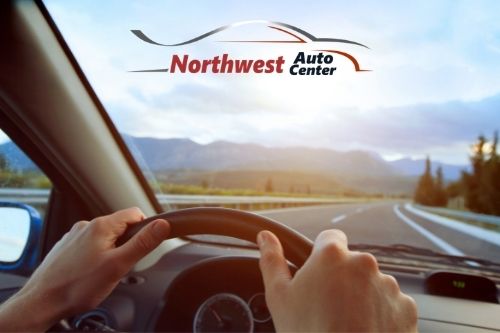 Tips for Keeping it Cool
Turn on the Fan Before the A/C
After starting the car, the next thing you should do is, switch on the fan and roll down your windows for a couple of minutes. This allows the hot interior air to exit your vehicle before turning on the A/C system. If you do the aforementioned first, when you turn you're A/C system on, it will cool faster.
As a bonus — you'll save on a bit of gas!
Use Outside Air to Start
There is a reason you don't leave small pets or children in vehicles; the air inside your car will exceed the outside temperature.
So, when first cooling off your car, pull in outside air to get cooler air moving through the cabin faster. After a few minutes, roll your windows up and you can switch to the recirculation or maximum mode. This recirculates the cabin air, which is cooler and takes the system less time to remove the interior heat.
** NOTE ** (The A/C system removes heat from your vehicle, it doesn't blow cold air into your vehicle; same applies to your home)
Do Not Park in the Sun
Try to park away from the sun as much as possible. Not only does that help protect your car's paint and interior, but it also helps keep it cool in the Summer months.
Change the A/C Filter Regularly
Moldy A/C – bad for your health and bad for cooling your vehicle off.
When mold starts growing on your cabin air filter, it can wreak havoc. It can trigger allergies, cause health issues, and cause a decrease in efficiency in your A/C system.
So, if you notice your A/C is working, but for some reason, it's not as cool as it should be and has a weird smell, it may be time to change your cabin (HVAC) air filter.
Pro-Tip, on earlier vehicles, if you allow the fan to run a few minutes before arriving at your destination, it will help dry out the moisture in the evaporator, thereby helping to prevent mold growth. Many newer vehicles allow the blower to run for a few minutes after you've turned your vehicle off in order to help dry out the evaporator.
Check Your A/C Before the Summer
Don't wait until you're dying of heat. Try out your A/C a few weeks before temperatures spike, so you have time to address any issues.
What if My Air Conditioner Doesn't Work Properly?
If you're doing everything right and your car still doesn't cool off properly, something is wrong.
Your A/C is a combination of many different components, so it can be hard to pinpoint the exact cause on your own. Here are some of the causes:
a bad air conditioner compressor

a freon leak
leaking condenser or a/c lines/hoses
a faulty actuator (temperature or recirculation)
electrical issues
To avoid this, make sure that your A/C is serviced regularly by a professional. Do a routine check-up to ensure that your car's cooling system is working as well as it should.
Don't melt in the Texas heat! We are always here to help you!